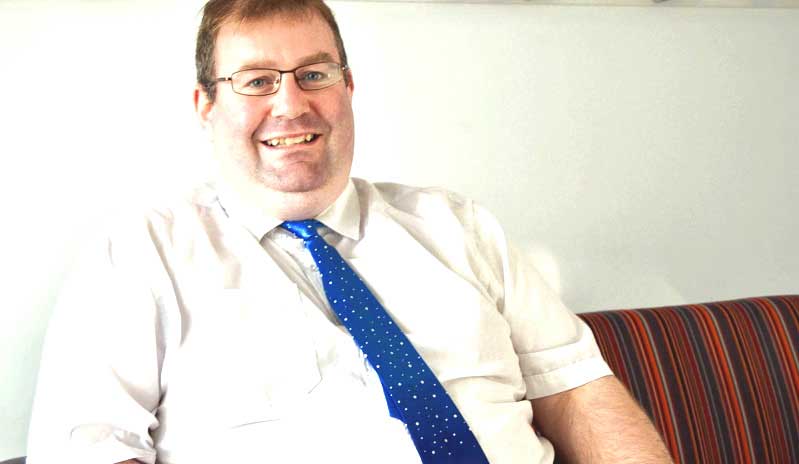 Jeremy King
Managing Director
Jeremy qualified as a chartered accountant in practice with a wealth of varied clients under his belt from charities to large manufacturing groups. He quickly realised that a move into industry would aid the development of his growing commercial acumen and his desire to facilitate change.
Jeremy has spent a number of years helping to develop the finance functions of manufacturing businesses across the Midlands area. He combines an analytical mind with a commercial understanding to help increase both the profitability and productivity of businesses.
Outside of work Jeremy loves spending time with his young family and is also a very keen sportsman both on the playing and spectating sides.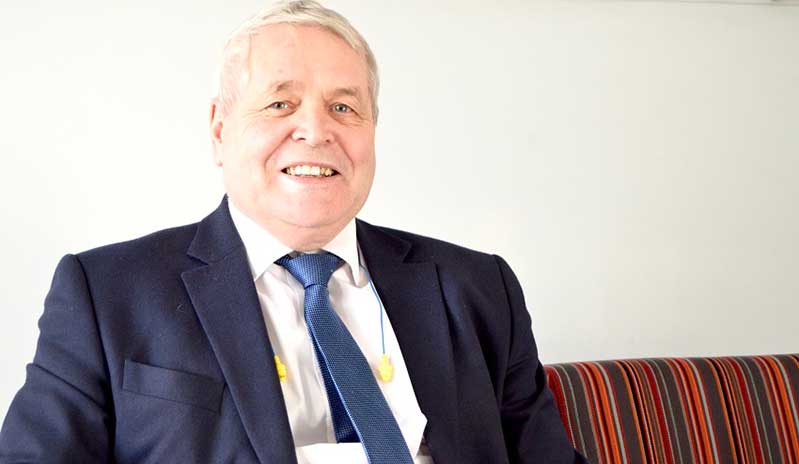 Barry Downs
Operations Director
Barry has been associated with engineering presswork all his working life. After completing his apprenticeship at Jenks & Cattell Engineering over 40 years ago, he then left the business to further his knowledge in tool making and tool design, before moving into the management side of the business.
Barry rejoined Jenks & Cattell in 2007, and has worked closely with OEM's: Toyota, MAN Trucks, Honda, Land Rover & Daimler Benz.
Outside of work Barry enjoys walking, swimming, reading and spending time with his Grandchildren and famil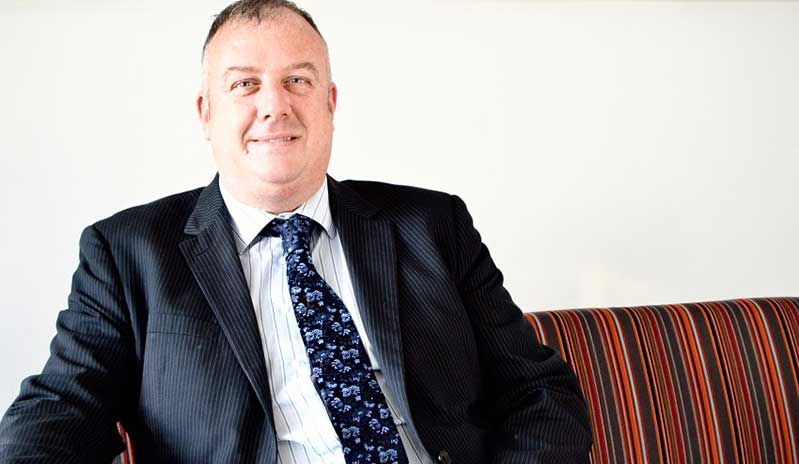 Nick George
Sales Director
Nicholas has worked in the engineering industry since the age of 16, starting as a Tool Making Apprentice, later moving careers and joining Jenks and Cattell in 1997 as a Production Engineer.
Nicholas has developed with Jenks and Cattell, and with vast and diverse experience with business communications in the UK, Germany, France, Turkey, Romania and more, Nicholas now leads a happy and diverse sales and marketing team as the role of Sales Director.
Outside of work Nicholas enjoys clay pigeon shooting, cooking, DIY and boating, in which he has recently received a Level 2 with Royal Yatching Association with a particular interest in inflatable RIB's.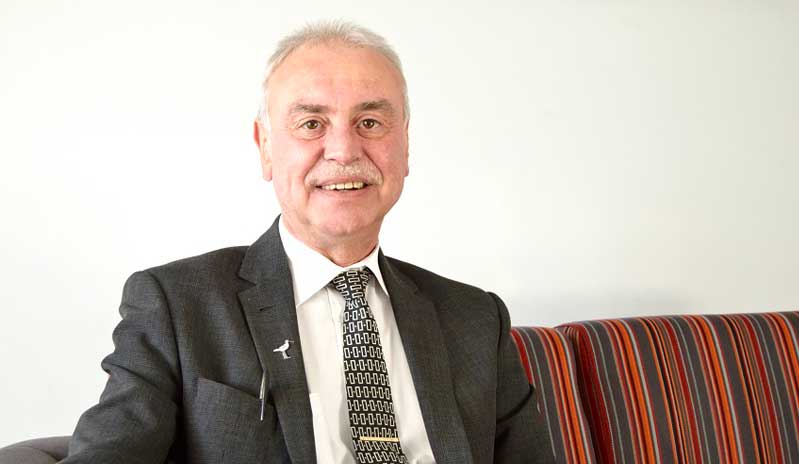 Craig Jeavons
Technical Director
Craig joined Jenks & Cattell Engineering in 1993 as Assistant Quality Manager, and worked his way up to Quality Manager servicing both HUM and Rover Group engineering projects.
Craig is currently Technical Director, responsible for our QC department, and assits with both sales & engineering departments on a daily basis.
Outside work, Craig enjoys collecting Concorde memorabilia, Moorcroft pottery and visiting antique fairs.
Craig is also most passionate about UK manufacturing - as we all are!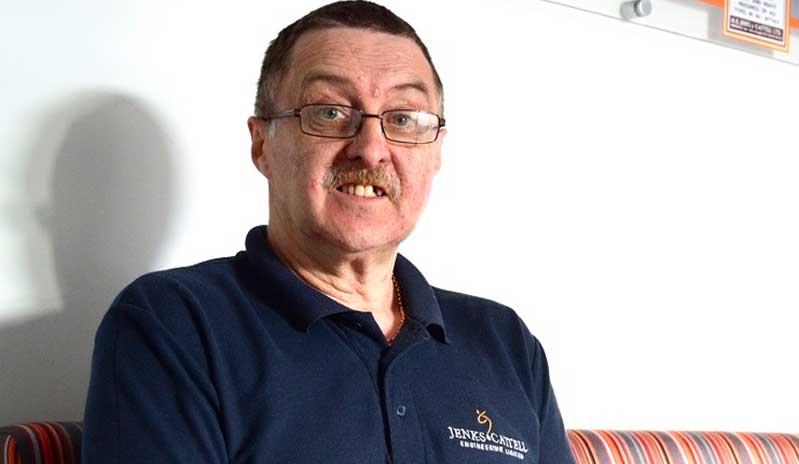 David Dawson
Operations Manager
David started in the Stores and Warehouse at Jenks & Cattell Engineering in the 1980's and worked up to Warehouse Team Leader, David then progressed into Production Control and became Senior Production Controller, Logistics Manager and now manages the operations within the production team and factory.
Davids hobbies include gardening, walking and spending time with his children.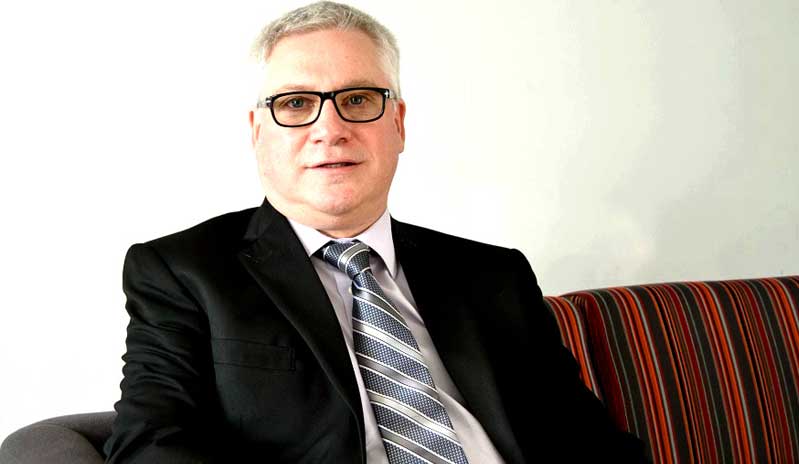 Kevan Crook
Engineering Manager
Kevan joined Jenks & Cattell Enngineering in 2012 as a Key Account Engineer for the Caterpillar Group progressing to his current role in 2015.
Kevan is an apprentice trained press tool engineer to HNC level, and has 20 years' experience of contract press tool design & manufacture from having held similar Management positions at a succession of presswork manufacturing facilities.
Kevan is married with two grown up sons, with interests including walking National Trails, any kind of sport and sampling the occasional real ale.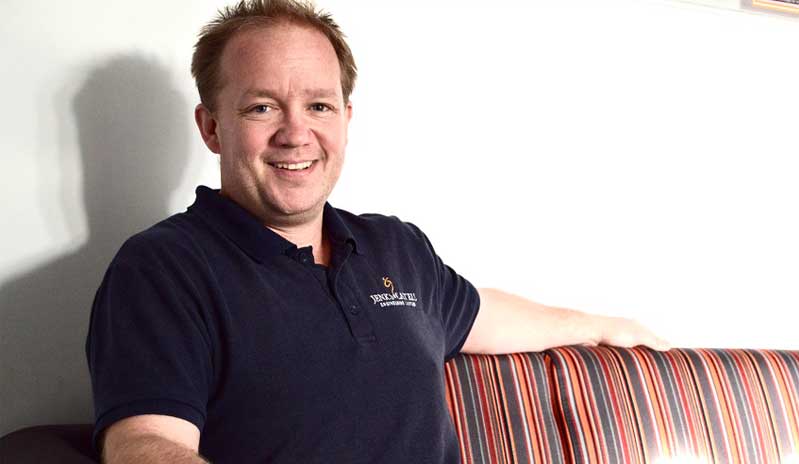 Daniel Alford
Production Manager
Daniel moved from Australia and joined Jenks & Cattell Engineering in 2013 as a buyer predominantly for one of our customers, Gowrings Mobility.
Dan progressed within the company in 2016 and now manages our Production team, within his current role as Production Manager.
Outside of work Dan enjoys spending time with his young family and playing cricket.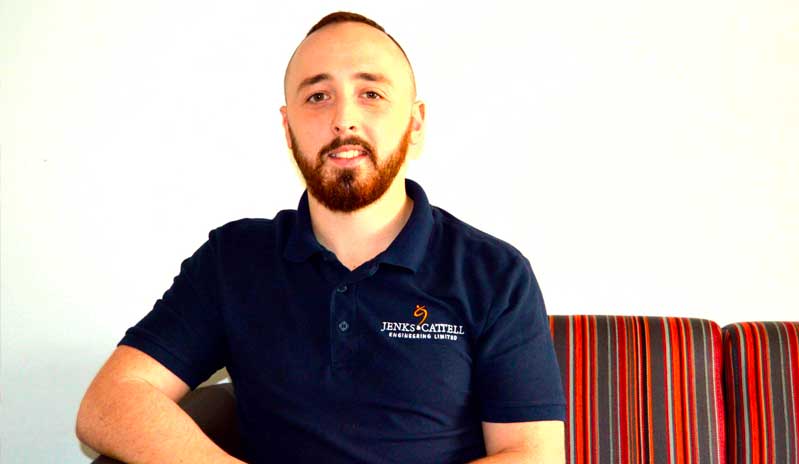 Jack McGinty
Production Planning and Warehouse Manager
Jack started work with Jenks & Cattell as an Apprentice in 2011, and he has since progressed with various roles within company to his current managerial position as Production Planning & Warehouse Manager.
Jack enjoys spending time with his wife and children out of work, when he has time he enjoys going to the gym, boxing and playing and watching football. He is a keen supporter of Wolverhampton Wanderers.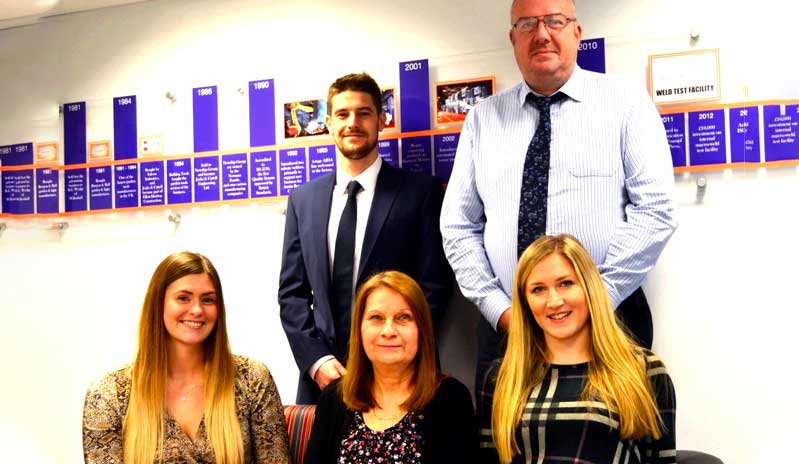 Sales Team

Please get in touch with our sales & marketing department, all of whom will be happy to assist you with any potential new and existing business, as well as reccomending the most cost effective manufacturing methods for your metal part, component or assembly. To arrange a visit to our factory, please contact sales@jcel.co.uk
Nick George - Sales Director
Eleanor Russon - Sales & Marketing Assistant Manager
Jonathan Griffiths - Technical Sales Engineer
Lisa Poxon - New Business Executive
Christine Longmore - Sales Administrator
Ken Baker - Senior Estimator
Aiden Price - Junior Estimator
David Nation - Estimator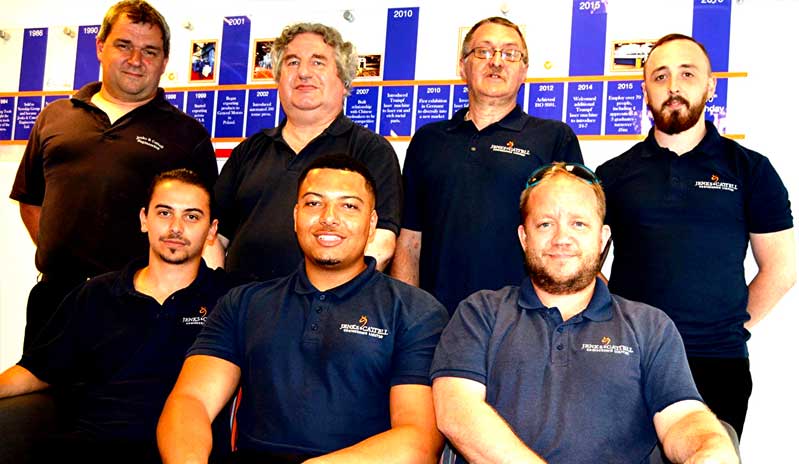 Production Team

Our production team control all customer schedules and work to precision timings to enable our customers parts to be manufactured within our Wolverhampton factory to customer requirements, and then transported to our customers with various logistical options.
Daniel Alford - Production Manager
Jack McGinty - Production Planning & Warehouse Manager
David Dawson - Operations Manager
Mark Royans - Production Controller
Joshua Spear - Production Controller
Richard Smith - Production Controller
David Wallin - Production Controller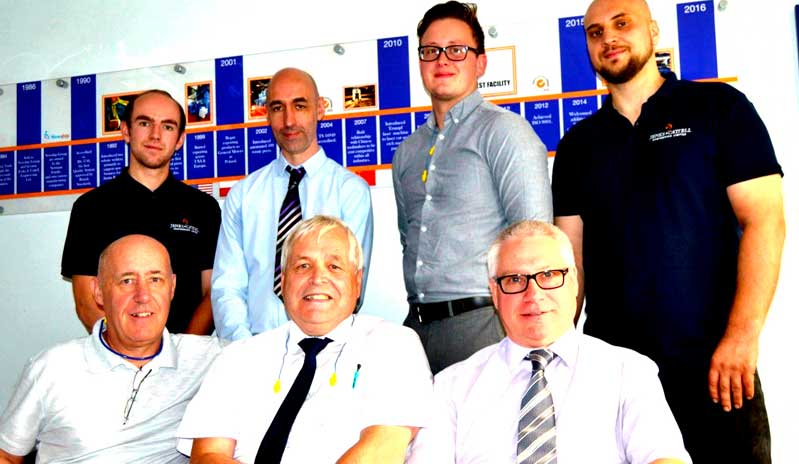 Engineering Team

Our engineering team of 7 consists of very experienced tooling and presswork engineers to provide our customers the most feasible and cost effective sheet metal manufacturing methods. Please contact our sales team in order to review your design with one of our engineering team. sales@jcel.co.uk
Barry Downs - Engineering Director
Kevan Crook - Engineering Manager
Pawel Borowski - Lead Improvement Engineer
Ryan Clark - Project Engineer
Jack Garfield - Junior Project Engineer
John Walker - Laser & Fabrication
Matthew Sleigh - Project Engineer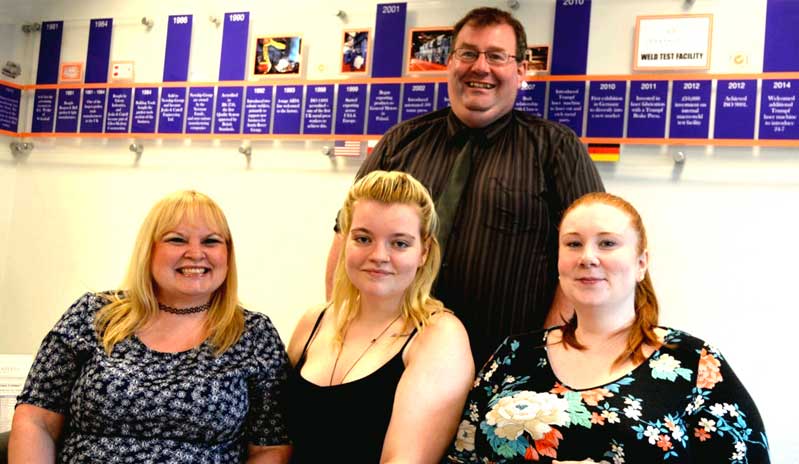 Accounts Team

Our accounts team are responsible for Jenks & Cattell Engineering's suppliers and customers financial inputs into our business. Our accounts team has recently recruited due to an increase in our turnover, now being a £10 million+ turnover company.
Jeremy King - Managing Director
Gwen Palmer - Finance Manager
Claire Edwards - Financial Accountant
Jan Woolford - Accounts Payable
Hollie Ash - Accounts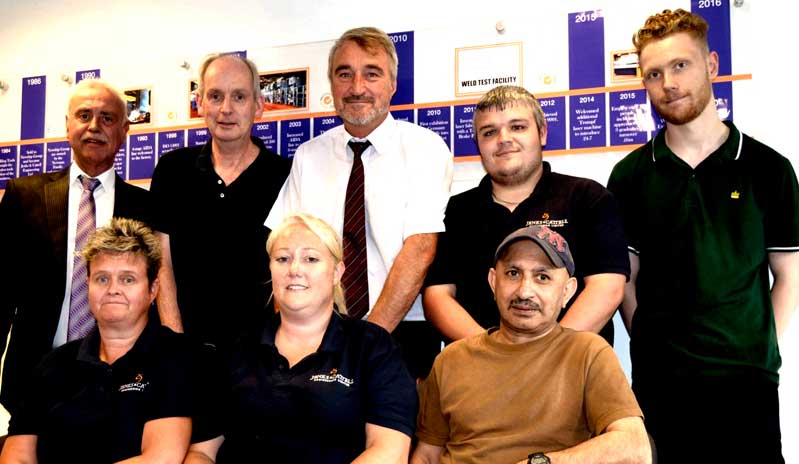 Quality Team

Our quality team consists of very experienced and technical team members who have worked within the presswork industry most of their lives. We are proud to have maintained our TS 16949, IS0 9001 and ISO 14001 accreditations for many years, as well as improving our welding and supplier excellence to an international recognisable standard.
Craig Jeavons - Technical Director
Darren Mason - Senior Quality Engineer
Tracy Richards - Quality Assurance Manager
Mick Jones - Quality / Inspection Controller
Sarah Austin - Weld Engineer
Ray Talior - Quality / Inspection Controller
Jack Galloway - Junior Quality Engineer
Adam Jackson - Quality Engineer Apprentice